Are your presentations
truly making an impact?
Many professionals assume that a well-structured argument is the cornerstone of a successful presentation. While that's certainly important, it's just the tip of the iceberg.
From the way your message is structured, to the way your slides are designed and delivered, every element should work in harmony to convey not just information, but inspiration.
So, ask yourself: Are my presentations just good, or are they actualy impactful? If you're uncertain, you're not alone — and it might be time to consider taking your presentation game to the next level.
What Can You Expect from Professional Slide Design Service?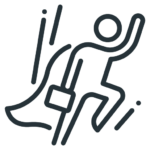 Enhanced Credibility and Professionalism
A polished, high-quality slide deck immediately sets the tone, signaling to your audience that you're serious and well-prepared.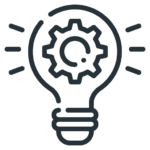 Clear, Memorable Messaging
Professionally designed slides use color, layout, and typography to emphasize key points, making it easier for your audience to understand and remember your message.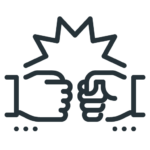 Increased Audience Engagement
A well-designed slide deck can capture and keep your audience's attention, increasing the likelihood of achieving your presentation's objectives.
How Does the Presentation Design Process Work?
I offer a comprehensive approach to presentation design, guided by a detailed, step-by-step process.
Each stage, from initial consultation to the delivery of the final product, is planned and executed to ensure our work meets your expectations.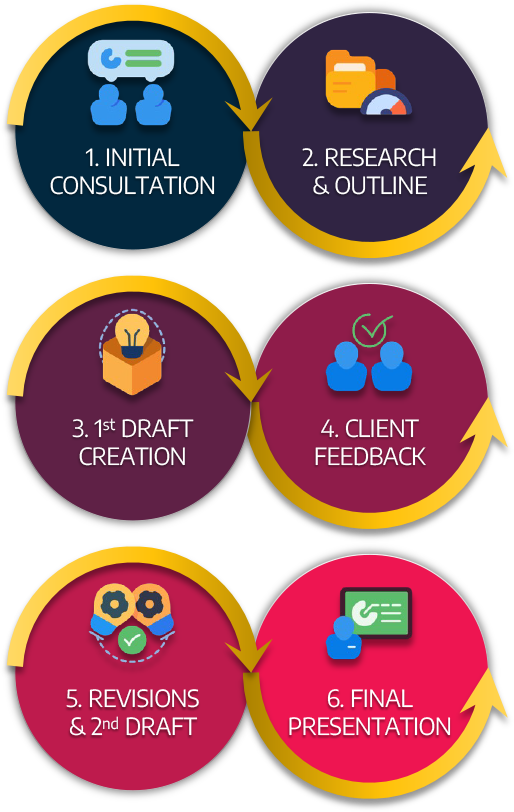 1. Initial Consultation
2. Research & Outline
3. First Draft
4. Client Feedback
5. Second Draft
6. Final Presentation
1. Initial Consultation
In the first step, I have an initial consultation with the client. During this meeting, we discuss their goals for the presentation, their target audience, and any specific requirements they might have.
I inquire about their brand guidelines and any existing materials, such as a company style guide or existing presentations.
Essentially, I sit down with the client and ask them a series of questions about their goals, their audience, and their desired outcomes. I then use the information gathered to create a plan for the presentation, taking into account elements such as tone, key takeaways, and branding or style guidelines.
2. Research & Outline
3. First Draft
4. Client Feedback
5. Second Draft
6. Final Presentation
Tailored Solutions for Specific Industries
"As Cemre Shipyard, we serve customers with very high quality demands in a very specific sector.

The presentations prepared strengthened the perception of our brand and attracted the attention of even the global players.

In addition, the process management with us and his efforts to understand the expectations of our target audience provided us with great comfort while collaborating."
Building Impactful Investor Presentations
"The PowerPoint presentation you designed for our company was a work of art.

The inclusion of our corporate identity design and the seamless integration of our brand into the presentation increased its impact and professionalism.

The visual elements, graphics and layout options were not only visually appealing but also very effective in conveying our message."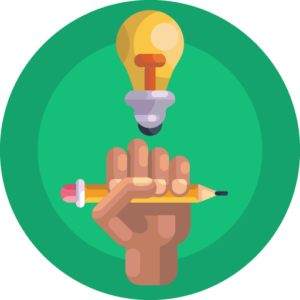 Beyond Aesthetics
Crafting a powerful, memorable corporate presentation requires more than just the placement of appealing visuals and compelling text. It involves a deep understanding of the client's objectives, an aptitude for synthesizing complex information, and the skill to transform ideas into engaging narratives.
Design Partnership
By entrusting your corporate presentation design to a professional, you're not just buying a service. You are investing in illuminating your brand's story and reinforcing your message with stunning visuals and compelling narratives.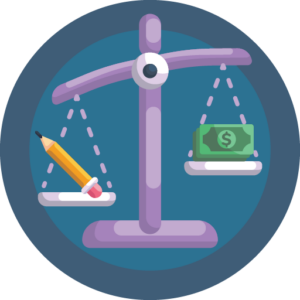 Get in touch with me to discuss our next steps towards your presentation mastery.